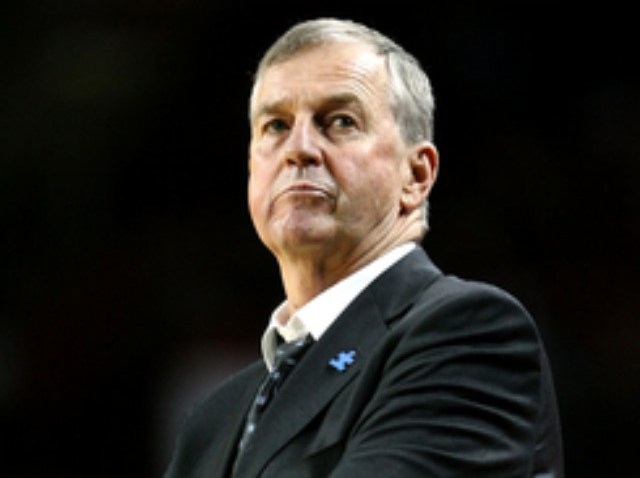 Among the allegations the NCAA is making about UConn is one that UConn men's head basketball coach Jim Calhoun failed to promote an atmosphere of compliance.
The NCAA says that Calhoun's failure to monitor telephone calls and text messages his staff made with prospective UConn basketball players led to violations.
Between June 2005 and February 2009, the NCAA says, members of the men's basketball staff exchanged at least 160 impermissible telephone calls with and sent at least 191 impermissible text messages to prospective players.
"In particular, Calhoun knew Beau Archibald, director of men's basketball operations, made impermissible telephone contact with (blacked out name), which resulted in 155 impermissible phone called and 181 impermissible text messages," the NCAA said in the allegations report.
While the name is blacked out, the NCAA and the school have been investigating the program since shortly after a report by Yahoo! Sports in March 2009 that former team manager Josh Nochimson helped guide basketball recruit Nate Miles to Connecticut, giving him lodging, transportation, meals and representation.
The NCAA says Calhoun failed to monitor the relationship between Nochison, who was a professional basketball agent, and Miles.
Nochison is accused of several violations in 2007 and 2008.
Coach Jim Calhoun issued a statement:
"During these past fifteen months, we have fully cooperated with the NCAA's inquiry into our recruitment of a particular student athlete and other matters generally related to the recruitment and conduct of our program. In this regard, we are steadfast in our belief that we operate a program deeply committed to complying with the NCAA's guidelines," Calhoun said in a statement. "In my thirty-eight years as a collegiate head basketball coach, twenty-five of which I have spent at the University of Connecticut, I look with particular pride at our strong record of compliance and the impact that we have had on the young men in our program.
"We look forward to working with the NCAA in the coming months and expect to fully respond to their concerns. While we may have made some mistakes in the recruiting process, UConn has never wavered in terms of its fostering and maintaining a strong culture of compliance and has always striven to meet the high standards expected of us."
UConn is reviewing the allegations and had until Aug. 20 to respond. In the meantime, school officials are not commenting on possible penalties that could be imposed.
The NCAA's Committee on Infractions is expected to review the responses during it's meeting in Indianapolis on Oct. 15 and 16.
The NCAA typically makes its final report and announces sanctions six to 10 weeks after a hearing, according to the LA Times.