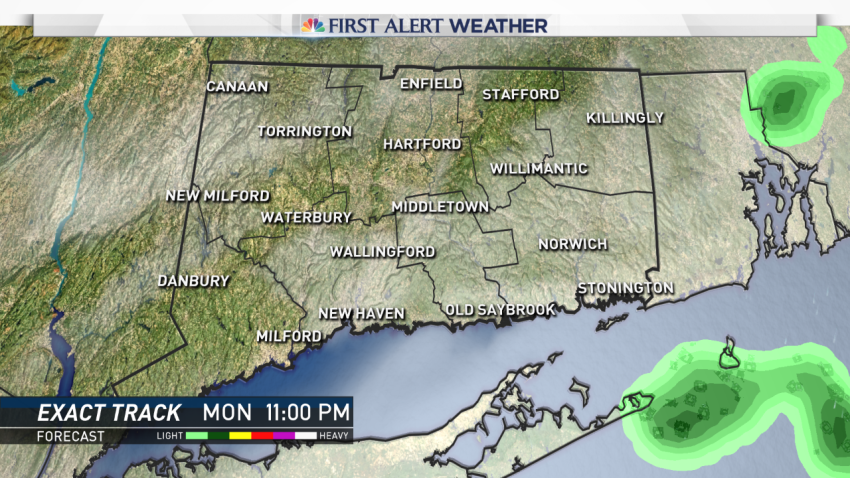 Some locations, like southeastern Connecticut, picked up over two inches of rain today.
A lingering shower is possible tonight before another long stretch of dry weather sets in.
While clouds are still in the picture tomorrow morning, increasing sunshine is expected. Temperatures will be in the middle 80s.
The medium-range forecast is very dry, unfortunately, as there is a large rainfall deficit across the state.
Abundant sunshine is expected starting Tuesday through the upcoming weekend.
High temperatures will gradually fall from the middle 80s early in the week to the middle 60s by Sunday.