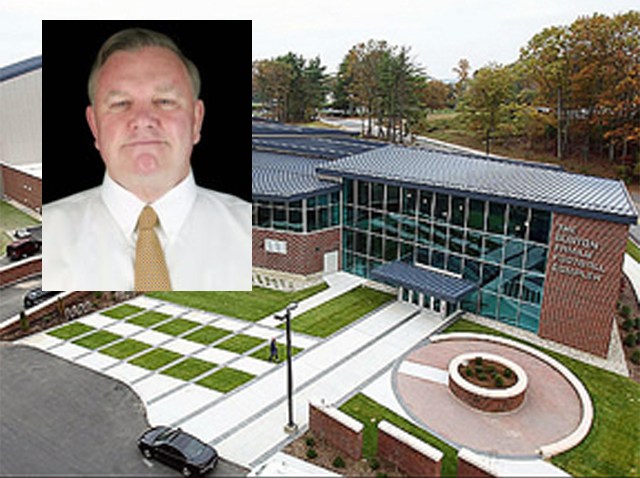 Robert Burton – a Greenwich printing and hedge fund executive -- wanted a say in who was hired to replace former UConn football coach Randy Edsall.
He said he didn't get what he was looking for, so now he wants back millions of dollars he gave the University of Connecticut football program -- $3 million of the more than $7 million he donated.
Burton also wants his family's name pulled from Burton Family Football Complex over disagreements with UConn athletic director, Jeff Hathaway.
Burton, chief executive of Greenwich-based Burton Capital Management LLC, made his demands in a letter this month to Hathaway.
He wrote that he's displeased over Hathaway's management style and complained about not being consulted during the search for a new football coach after Randy Edsall left.
That was the deal he had with former Athletic Director Lew Perkins when Edsall was hired, the letter says.
Burton,wrote that he, didn't hear from Hathaway again until Jan. 13. That was the day Paul Pasqualoni was hired for the job.
"Jeffrey Hathaway did receive and acknowledge Mr. Burton's advice from the beginning of the search and shared with the Burton family the decision-making process and the eventual choice," the UConn Division of Athletics said in a statement.
Burton also blamed Hathaway for Edsall leaving.
"The primary reason Randy took another job is because he couldn't work with you. ... I cannot count how many times Randy came down to my office to ask for funding on projects that you were not able to get done," Burton's letter said. "You are not qualified to be a Division I AD and I would have fired you a long time ago. You do not have the skills to manage and cultivate new donors."
The university said in a statement that it appreciates the Burton's support of the program and did take his views into account during the coaching search.
"In the end, the decision was appropriately made by the University in the best interests of UConn and our football program. The Burton family has been exceptionally supportive of the University of Connecticut for many years. The University is grateful to the family – especially for the benefits they have provided to many of our students," UConn Athletics said in a statement.
Dan Fitzgerald. an attorney who does sports and entertainment law for Updike, Kelly & Spellacy, said Burton's legal rights will likely be determined by the terms of the written agreement he has with UConn.
"It would be interesting to learn whether his donation was conditional, and under what circumstances he could be refunded," Fitzgerald said.
In reference to a donor being involved in the program, Fitzgerald said athletic directors have an interest in keeping major boosters involved in the program, but it is unlikely that the director would give a booster veto power over the hiring of the head coach.
"If the alleged agreement was oral, the booster may have both legal and factual difficulties in proving his case," Fitzgerald said.
Follow us on Twitter @NBCConnecticut, on Facebook, and sign up for breaking news SMS alerts on your phone by texting "CTBREAKING" to 622669.
Copyright AP - Associated Press