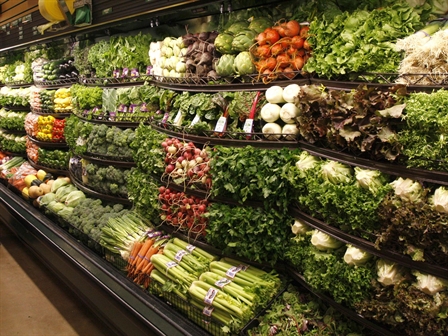 Kim Mucha's service dog helps the disabled vet keep her balance and reach for low-lying item as she shops for groceries, but Ivy's not helping her buy food from the Big Y.
The store banned Mucha and her dog after Ivy defecated in the aisles of the North Haven store in June.
"They treated me and my dog like criminals," Mucha, of Wallingford, told the New Haven Register. "My dog pooped on the floor and I cleaned it up right away. I've worked in supermarkets before, and I've seen old people and kids make messes on the floor and nobody ever threatened to have them arrested."
Claire D'Amour-Daley, a spokeswoman for the Big Y, said the store was within its rights to ban Mucha.
The dog was not on a leash and nowhere near Mucha when it defecated in several places, including an area near where Big Y employees were making sandwiches for customers, D'Amour-Daley told the newspaper, and the store needs to protect the public's health,.
"We take our responsibility to ensure the public health very seriously in the communities that we serve," D'Amour-Daley told the newspaper. "At the same time, we've worked with customers who have service dogs before without any complaints. We normally ask that they just give us a call ahead of time."
Kevin Barry, a Quinnipiac University law professor, told the Register that people who use service dogs do not need to provide advance notice when bringing a dog into a business.
"This is a sobering reminder of how far the ADA still has to go in achieving its promise of equality of opportunity," he told the newspaper. "Twenty years ago, the woman you describe may have stayed home rather than endure the embarrassment and headache of going to the market. Twenty years later, she shouldn't have to."
Mucha said she needs Ivy for balance and reaching low-lying items, because of injuries she suffered while serving as a military policewoman in the Air Force and she cleaned up the dog's mess.
She said the Big Y Supermarkets store in North Haven is violating the Americans with Disabilities Act and she's considering a lawsuit against the chain.

Copyright AP - Associated Press