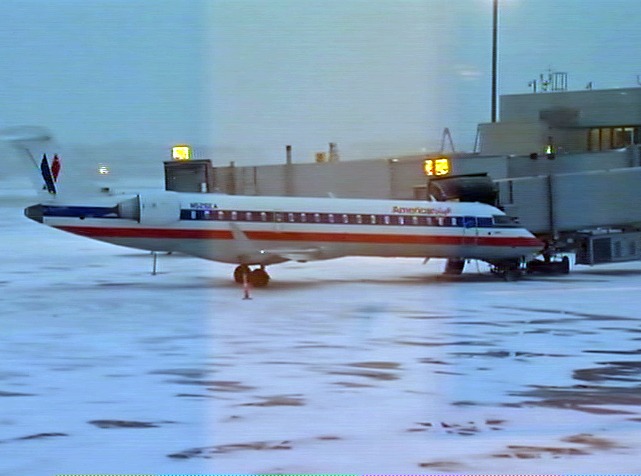 The nor'easter that brought as much as a 17 inches of snow to parts of Connecticut shut down airports along the northeast corridor Sunday night and Monday morning.
Bradley International Airport closed briefly Monday to give crews time to clear runways, but reopened around 9 a.m. Most flights in and out of the airport were canceled by airlines, stranding hundreds of passegers.
Inside the airport, passengers were told of cancelled flight after cancelled flight. Dozens of stranded passengers were cozied up to the carpet instead of a warm fireplace.
Newark and JFK airports closed Sunday night. In Boston, Delta and Jetblue shutdown operations. American Airlines cancelled all flights in and out of the northeast until Monday morning. In fact, one flight headed for LaGuardia was diverted to Bradley Sunday evening.
Some passengers say the whole situation is simply frustrating.
"I was supposed to be in sunny Florida by now. Delta says we won't leave Connecticut until Tuesday," said Paul Queen of Jacksonville.
At the airport Sheraton, 90 percent of the rooms were full. Since the storm is considered an "act of god," airlines are not obligated to pay for a hotel stay.
The good news is rebooking fees have been waived, but for those trying to get home its probably not much consolation.