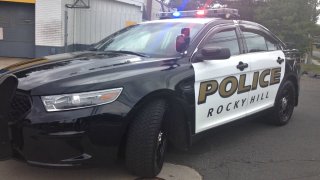 The boat launch at Ferry Park in Rocky Hill has reopened after two vehicles drove into the Connecticut River overnight.
Firefighters said they were at the scene with police and the state Dept. of Energy and Environmental Protection.
According to officials, the vehicles that drove into the river were sitting at the bottom of the river and were leaking gas. Both vehicles have since been removed from the water.
Investigators said both vehicles were unoccupied when they were recovered.
The boat launch has since reopened. No injuries were reported.