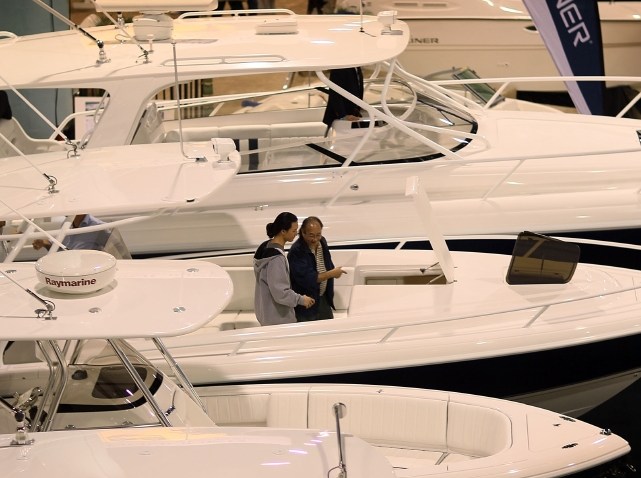 Yes, summer is over, but that doesn't mean you have to throw away your boating dreams.
That's because the Norwalk Boat Show kicked off Thursday at the Norwalk Cove Marina.
It's the 35th year for the Norwalk Boat Show.
More than 750 of the newest and best in yachts, cruisers, sport fishers, performance boats and personal watercraft will be on display this year.
But that's not all that you'll find at the show. Deadliest Catch Deckboss Russell Newberry will be at the show on Saturday between 11 a.m. to 1 p.m. and again from 4 p.m. to 6 p.m. Newberry will spend Sunday at the boat show from 11 a.m. to 1 p.m.
If you've ever wanted to try scuba diving, this could be your chance. Anyone 10 and older can try scuba diving in a pool.
There will be contests and giveaways, as well as a chance to check out some high-powered offshore racing boats.
The Norwalk Boat Show runs Sept. 23-Sept. 26 from 10 a.m. to 6 p.m. daily. It's $12 for adults, kids 15 and under are free, as long as they are with an adult.