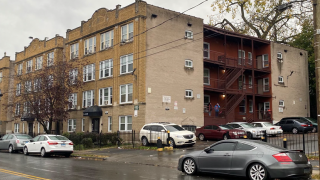 A 67-year-old man was found dead when firefighters responded to an apartment in Hartford on Sunday and police said it appears a cigarette started the fire.
Firefighters were called to an apartment on Garden Street around 1:45 p.m. and found heavy smoke in the apartment and Roberto Marquez lying on the floor in the living room, unresponsive. Police said he was pronounced dead at 2:05 p.m.
Marquez was dependent on oxygen and had a nasal oxygen cannula extended throughout the apartment and there was evidence of smoke and soot in the cannula, police said.
Police believe a lit cigarette might have set fire on a small rug next to the bed where Marquez might have been sleeping before the fire started.
The Hartford Police Department Major Crimes Division Arson Unit, CSP, and the Hartford Fire Marshal's Office investigated and police said evidence suggests "that the death was a tragic accident."