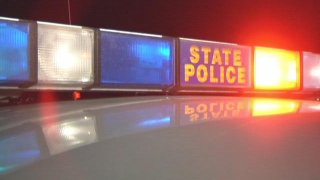 Connecticut state police said a body was found near a trail in Mansfield on Sunday.
Officials responded to the area of Nipmuck Trail on Clover Mill Road at approximately 1:30 p.m.
Eastern District Major Crime Squad detectives were dispatched to the scene.
Troopers say there is no criminal aspect to their investigation.
No additional information was immediately available.