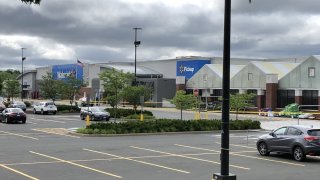 The Walmart on Flatbush Avenue in Hartford was evacuated Monday morning after a bomb threat was called in over the phone, according to police.
The bomb squad responded to the scene and determined there was no bomb.
Police said they believe it was a "swatting" incident.
The store was reopened a short time later.