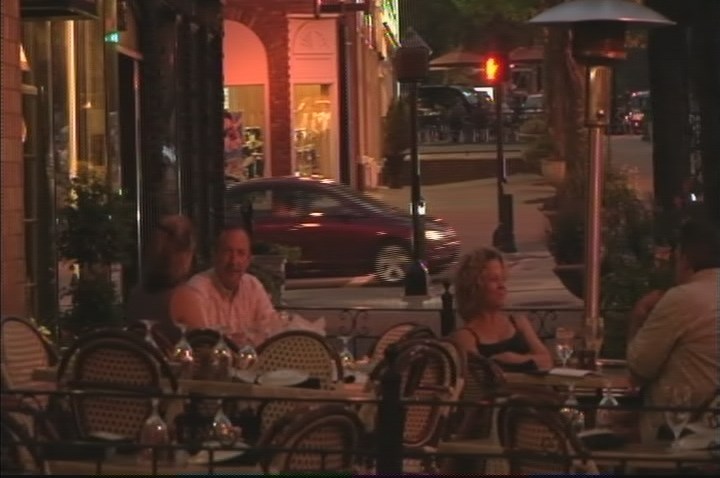 Blame it on the alcohol. West Hartford officials say it seems that problems with liquor pushed police to remind restaurant owners about the 10 p.m. cutoff for outdoor dining .
The issue was brought up last month after the town received an increase in noise and litter complaints from neighbors,the Hartford Courant reports. A committee meeting was held on Wednesday and Town Manager Ronald Van Winkle said, "We're a town, not a city, and some of these establishments are in shouting distance of homes," the Courant reports.
While the exact number of complaints is small, Van Winkle told the paper that "the issues raised are a result of growing pains in a once-dormant, now popular, regional nightspot."
Police Chief James Strillacci said the outdoor drinking, not dining, late into the night leads to the noise. Eating al fresco in the center at night is nice, he said.
"Restaurant owners should keep customers inside and not allow them to wander outside to patio tables after the 10 p.m. deadline", he said.
Aside from the cutoff time, solutions to these problems include perhaps upping police patrols at the center on busy nights. Council members are considering all options.
Steve Adler, who sits on the committee, said the town "needs to strike a balance between businesses and residents."
In the coming weeks, restaurant owners will meet once again with town officials to hash it all out.
Van Winkle told the paper that town department heads are looking at current zoning rules to try and help the council committee.