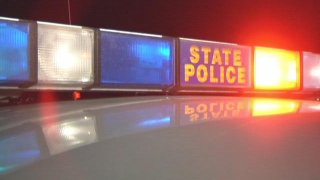 Interstate 95 in Stonington has reopened following a deadly crash that closed the highway for several hours Sunday evening.
The CT Department of Transportation said both sides of the highway were closed between exits 91 and 90 for a 4-car crash.
Troopers are investigating the motor vehicle accident. One person was pronounced dead at the scene, according to troopers.
Officials identified the man who died as 29-year-old Leander Ortega of Boston.
State police said the passengers in two of the cars were uninjured. A person in one of the other vehicles complained of severe stomach pain and was transported to a nearby hospital for treatment.
One of the cars attempted to pass the others, which resulted in the multi-car crash, according to police.
Anyone with information relating to the crash in asked to call Troop E at 860-848-6500.