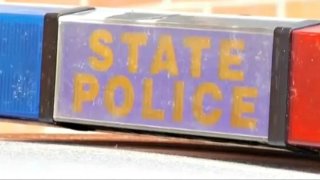 An animal that was struck by a vehicle in Stafford early Wednesday morning had to be euthanized, according to state police.
The animal, some type of bovine, was one of three that had escaped from a business on Furnace Hollow Road, state police said.
The bovine ran into the path of a vehicle that was heading east on East Street just after 4 a.m. and was struck, sustaining life-threatening injuries.
The driver was not hurt, but the vehicle had to be towed, state police said.