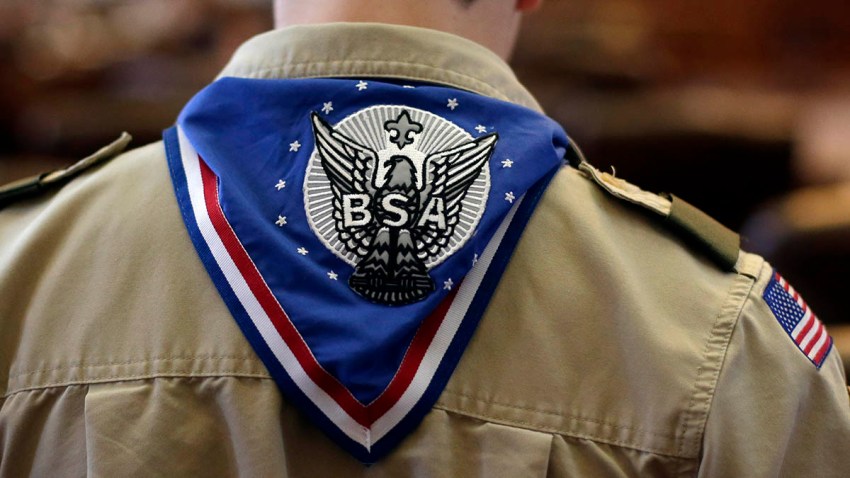 The 27-acre private lake, broadcast tower and ranger residence at a now-defunct Cub Scout camp in Bozrah have been auctioned off to private bidders, according to real estate provider Fine & Company.
Camp Tadma was sold in two parts – one bidder purchased the camp and ranger residence and another bought the broadcast tower.
"This has been a most exciting and successful auction marketing program for highly sought after and rare Camp Tadma. We received literally thousands of inquiries from as far south as Florida and as far west as the Mississippi for the property and nationally for the broadcast tower," said Fine & Company Principal Michael A. Fine.
According to Camp Tadma's Facebook page, the grounds were once a destination for scouts pursuing outdoor activities such as archery, BB gun shooting and swimming.
The Boy Scouts opted to sell the camp last September, citing a desire to "invest in future Scouts by maintainging and developing our active Scout camps and to use the proceeds of the sale of Camp Tadma as the catalyst for this investment."
"We're pleased that the auction program we designed identified the market for Camp Tadma and allowed the owners to achieve their goals and objectives while affording bidders an opportunity to acquire a signature property with a magnificent private lake and serene wooded acreage," Boy Scouts of America Connecticut Rivers Council CEO Steven A. Smith said in a statement Tuesday.