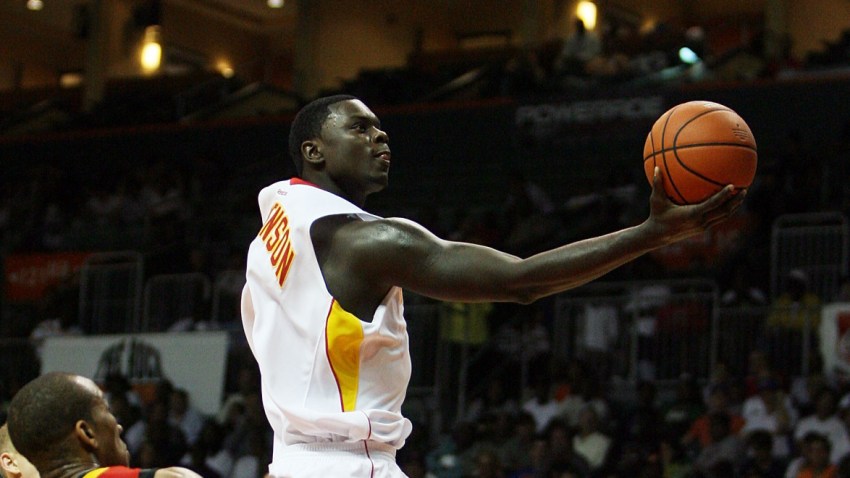 Actors who played The Soup Nazi from "Seinfeld," Gus Fring from "Breaking Bad," Mika Samuels from "The Walking Dead" and Trinity's son from "Dexter" are just some of the celebrity guests appearing at Hartford Comic Con this weekend.
This is the first year of the pop culture and comic book convention at the XL Center, featuring entertainment for fans of comic books, science fiction, fantasy, Anime, television series, film and horror, according to the convention website.
After an art show and silent charity auction for migrant farmers across the street at The Tobacco Shop on Pratt Street from 7 p.m. to midnight on Friday, the XL Center will open the doors on Saturday for the two-day convention.
Giancarlo Esposito, who played Los Pollos Hermanos owner and a drug lord on AMC's "Breaking Bad," Lt. Tom Neville on NBC's "Revolution" and the genie and reporter Sidney Glass on ABC's "Once Upon a Time," will be at the event for photo ops on both days and to speak at a panel on Sunday from 1 to 2 p.m. called "A Journey through Science Fiction TV."
Katrina Law from The CW's "Arrow" and "Spartacus" on STARZ is part of a "Spartacus" panel on Saturday from 2 to 3 p.m. that also features stars Liam McIntyre, Anna Hutchinson and Ellen Hollman. She'll also be available for autographs and photos.
You'll need individual VIP packages to be guaranteed an autograph and picture with Esposito, Law and McIntyre. A regular VIP package will allow you to move to the front of all other celebrity autograph lines, get a special gift bag with an event T-shirt and free access to the Drink and Draw After Party at McKinnon's Irish Pub. The super two-day package gives you access to all after parties and meet and greets with all celebrities in the package. There is also an after party at City Steam Brewery on Saturday.
You know him as the "No soup for you" guy in "Seinfeld," but Larry Thomas is his real name. The actor is leading a panel called "Hot Bowl of Soup Nazi" at 1:15 p.m. on Saturday and will be available for photos on both days.
"Dexter" had its series finale last year. Brando Eaton, who played Jonah Mitchell, the son of the Trinity serial killer, is doing a question and answer session Sunday from noon to 1 p.m. on his latest film "Cabin Fever 3: Patient Zero" with Director Kaare Andrews, who is also a Marvel comic book writer.
Kyla Kenedy of "The Walking Dead" will be available for photos.
There are events and activities geared toward both adults and kids including panels featuring industry professionals, comic vendors, cards, gaming, costume play, known as cosplay, and photo opportunities with stars from film, TV, comics and games. There will also be a Star Wars versus Star Trek cosplay contest at 11 p.m. on Saturday.
Ghostbusters of Connecticut cosplayers, with the Facebook slogan, "Servicing Hartford, New Haven, and Fairfield Counties; If it floats through a wall, you know who to call," are also featured guests at the convention.
The Kids Con portion of the event is specifically for families, including free craft and jewelry making, storytime, coloring and cosplay contests, drawing your own comic strip and meet and greets with Spiderman, Batman, Mr. T, Teenage Mutant Ninja Turtles, Alice, Ariel, Belle, Merida and Mulan.
Admission costs $25 for one day and $45 for two days, but there is no charge for children under 6. The Giancarlo Esposito, Katrina Law and Liam McIntyre two-day VIP packages cost $200 each, the early admission two-day package costs $125 and the Spartacus and Super VIP two-day packages cost $450. VIP packages include preferred seating at the panels.
Doors open at 10 a.m. on May 31 and June 1.
More information on tickets, guests and the convention schedule is available on the Hartford Comic Con website.