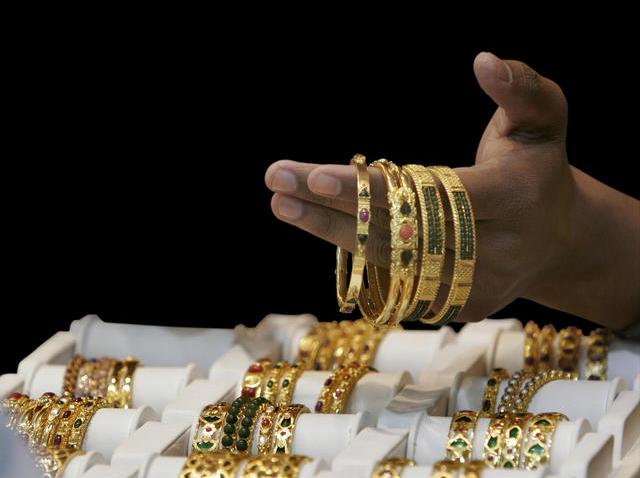 Forget about getting over it, or getting even. Lots of ladies are just getting ahead.
They're using a website with the catchy slogan, "You don't want it. He can't have it back." It's exboyfriendjewelry.com. You can call it eBay for the jilted.
"I have some jewelry that I don't wear and I started a new business so I was looking to get funds together for my business", said website member Kelly Stirling. The makeup artist is in demand. Her business is taking off, and well, so did her ex-boyfriend. He had bought her a Rolex watch and a pair of earrings during the couple's happier days. "My own money was used to buy these gifts for me, so I really didn't feel like it was something that he deserved back", Stirling said.
The site invites women to sell their old jewelry and share their stories of woe.
Sad tales range from "wasn't meant to be so we recently broke up", to "my ex-boyfriend gave me this promise ring…..apparently his promise to me was to lie about anything and everything" and then there's this one: "My husband of almost two years cheated on me and got the (explative) knocked up."
Meghan Perry co-founded the site with her step-mom two years ago. The Californian says she decided to launch it when she found herself with some old jewelry just hanging around.
"We assumed that it was a good idea, we liked the idea, we enjoyed putting the site together, we had no idea that there were so many other people out there who really wanted to do this", Perry said.
Today, there are more than 30,000 registered users on the site and at its height, the site can see a million clicks a day.
And before you get the idea the site is just for jilted ladies, Perry says a sprinkling of men log on too.
Hundreds of rings, earrings, watches, necklaces and more are up for grabs. People are even selling items that they say were supposed to be jewelry. So, you no longer have to sit and stare at love's lasting memories. Stirling says she'd rather turn those reminders into resources.