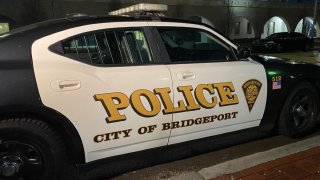 A Bridgeport man has been found guilty of killing an 18-year-old teen during a robbery at the Green Homes Housing Project in 2017.
The State's Attorney said 23-year-old Jahmari Cooper was convicted of murder charges stemming from the shooting death of Jeri Kollock Jr. in October 2017.
During the trial, evidence showed that Kollock was stripped naked before being murdered in the housing complex's basement. An autopsy revealed that he'd been shot five times, officials said.
Cooper fled the area after the killing and was taken into custody nearly a year later in Florida. During a search of his home weeks after the incident, officers found the pistol used to kill Kollock, according to authorities.
Jurors started deliberating Tuesday and Cooper was found guilty the next day. He faces up to 60 years in prison and a sentencing date has been set for April 5.
Officials say he's also awaiting trial for an unrelated homicide in New York.