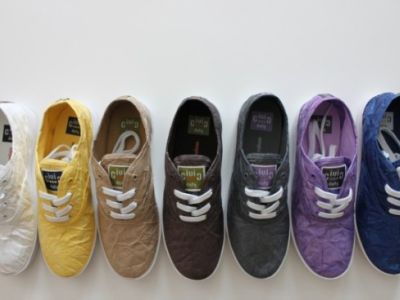 Trinette Robinson's sneakers stink. In fact, they are the most rank sneakers in the country, at least of those that were shipped off to Montpelier, Vermont to be judged.
On Tuesday, Robinson, 11, of Bristol, became the "Rotten Sneaker" champion of the United States.
But these are not your average smelly shoes. Trinette's sneakers got so dirty by playing hard in Girl Scout Camp and doing community walks for charity.
Nine children, ages 6 to 16, competed in the contest and Trinette's stinky sneakers will get her $2,500 and an expense-paid trip to New York City. The runner up was 6-year-old Madilyn Taylor of West Jordon, Utah.
In the contest, the kids' sneakers were judged on the sole, tongue, heel, toe, laces, eyelets, overall condition and odor.