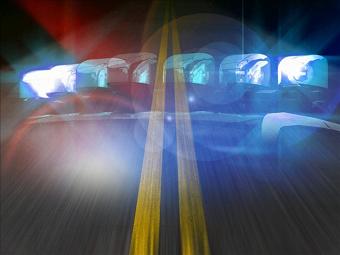 Bystanders tried to save a Bristol man who was thrown from his vehicle after a head-on crash on Sunday morning, but the man later died at the hospital.
Denorris Mcelya, 26, of Bristol, was ejected from his vehicle shortly after 2 a.m. on Sunday on Route 229 in the area of Pinebrook Terrace.
Police said preliminary reports indicate that Mcelya was driving his 2006 Ford Fusion north on Middle Street and he collided with a 2006 Scion in the southbound side of the road driven by a 22-year-old Meriden man.
Bystanders performed CPR on Mcelya before police arrived and he was transported by ambulance to Bristol Hospital, where he was pronounced dead.
The driver of the Scion suffered serious but non-life threatening injures and was transported to Hartford Hospital.
The Bristol Police Department's Serious Traffic Accident Reconstruction Team is investigating due to the nature of the crash.