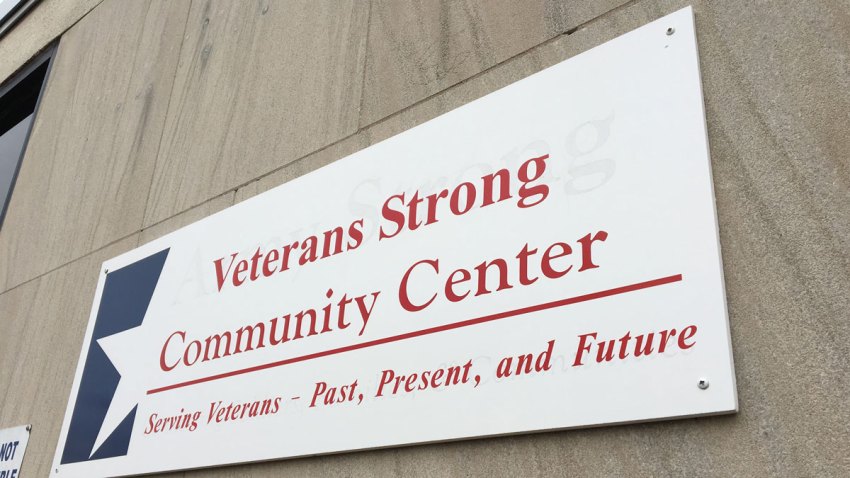 The Veterans Strong Community Center has served Bristol and the surrounding area for four years, since the program was started nationwide by the Army Reserve.
But over that period of time all of the centers have closed except for the Bristol location. The federal funding was cut for the program and it took effect last summer.
Donna Dognan has remained on the job in the Bristol Center, which is located in Bristol City Hall. She hasn't taken a steady paycheck since June.
"It's been tough," she said. "We've been making it but then the crunch came when my husband broke his arm the week after Thanksgiving."
Dognan acts as the "middle-woman" for Veterans across all branches of the military and has been at the center since it opened.
She helps connect veterans and their families to 77 different organizations that provide help for everything ranging from education and job placement to health benefits and retrieving lost medals.
"I'm like the help desk at the library. They know what book they want at the library. They just don't know where to find it or what shelf it's one, how to take it out and I'm the one that makes that connection for them."
The center pays the city of Bristol a single dollar each month for rent and Dognan is the only person who works in the office. The center is looking to raise $40,000 to keep the place running for the next year. After the federal government cut off funding, the center was transitioned into a new 501(c)3 organization to keep operating.
Pat Nelligan is a past chairman of the Bristol Veterans Council and says he's not sure how you could replace the role Dognan plays for the community.
He said, "If this goes, we're really going to struggle for two to three years in my opinion to find the resources available to channel them back in, to easily found as to what Donna does with her one call solutions."
Dognan says she can't keep working there without pay forever, even though she says she wishes she could. She's set up a crowdrise.com page to solicit donations.
She says this time of year is the best time ask, when people are in the giving mood.
She's keeping her fingers crossed that she can stay on the job and that the center can keep the lights on.
"We need a Christmas miracle."