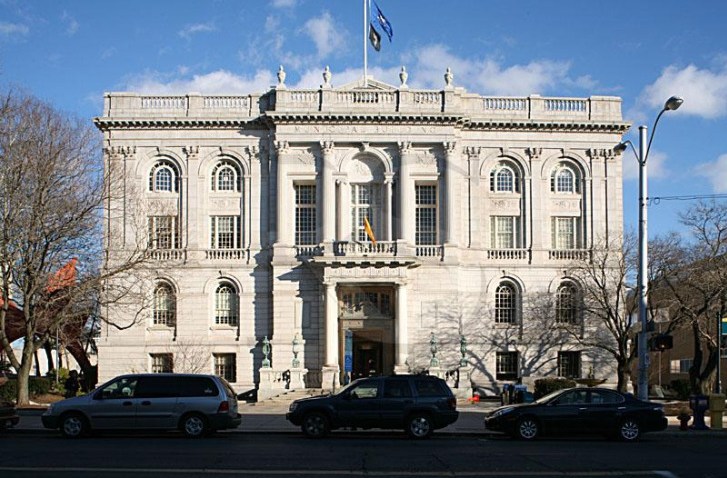 Hartford residents had some strong words for Mayor Eddie Perez and City Council members on Tuesday night over the mayor's proposed budget. It increases spending and raises property taxes and residents made their anger known a public hearing on Tuesday night.
"I'm standing here this evening because I just want to know if you truly represent the people of Hartford. You would seriously reconsider this 5 percent increase in tax," Hyacinth Yennie, a small business owner in Hartford, said.
The 5 percent increase in property taxes would mean an annual increase of $320 on a single-family home valued at $56,840. It would be a $1,364 annual increase on a mixed- use property valued at $93,480. Homeowners say they can't afford it.
"You can't move out because the value of the homes have declined, plus the home market is not in great shape. On top of that, you have higher taxes that you don't know how you're to pay them," said Jackie Maldonado, who has lived in Hartford for 23 years.
"I don't know how anyone can propose spending increase, tax increases, in this economy. You know, there are residents, businesses that are struggling just to stay in their homes, and it's going to drive more people out of Hartford," resident, Kevin Brookman said.
Mayor Perez says raising taxes is the only way to fund the 3.5 percent increase in spending, which will go to city services, and $2.5 million is earmarked for education and additional money will go toward more police officers and firefighters.
"We have to continue to focus on our priorities, which is education, public safety and economic development. Unlike other cities, we need to make sure that the investments we made over the last eight years continue and that we're ready for the recovery," Perez said.
But residents say it's time for the city to quit the spending and start trimming.
"The mayor still has a driver. That's a position that should be eliminated. We're laying off people from public works, that's a position that I don't even know why it exists, so we need to look at a lot of the spending," Brookman said.
The City Council will start budget deliberations on Thursday. It has until May 21 to amend the Mayor's budget. A final budget is due May 31.