Burglaries at multiple convenience stores and a pharmacy in East Hartford are under investigation on Monday.
Police said four suspects broke into the businesses on Main Street between 2:45 a.m. and 3 a.m.
The suspects spent about one minute in each location and then moved onto the next business, authorities said.
At the Express Mini Mart at 114 Main St., police said the suspects pried the front door open with a crowbar and attempted to break into the ATM inside. It appears they were unsuccessful at getting into the ATM. They took cigarettes and the cash drawer before fleeing the scene, investigators said.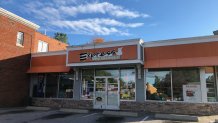 The Express Fuel at 530 Main St. had its door pried open, police said. The case is still being investigated pending surveillance review.
At the Riverside Pharmacy at 926 Main St., the door was pried open and the front glass was broken. The manager of the pharmacy said the suspects weren't able to get any money from the ATM and instead they took a couple of boxes of tampons and left.
Of the four locations broken into, NBC Connecticut saw the most visible damage at the Riverside Pharmacy.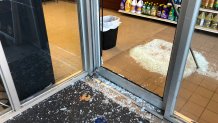 The last location was the NY Miro Mart at 1515 Main St. Police said the suspects pried the door open, rummaged around and took a cash drawer.
All four businesses were closed when the burglaries took place.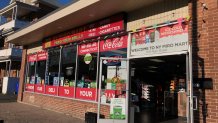 The suspects are described as men wearing hoodies, face masks and gloves. The same four men are believed to have committed all four burglaries.
Police are looking for a gray Hyundai Sonata with a Connecticut license plate of AG 27120 in connection to the burglaries. Authorities said it has misused plates, meaning the plates on the vehicle belong to a different vehicle.
The investigation is ongoing.