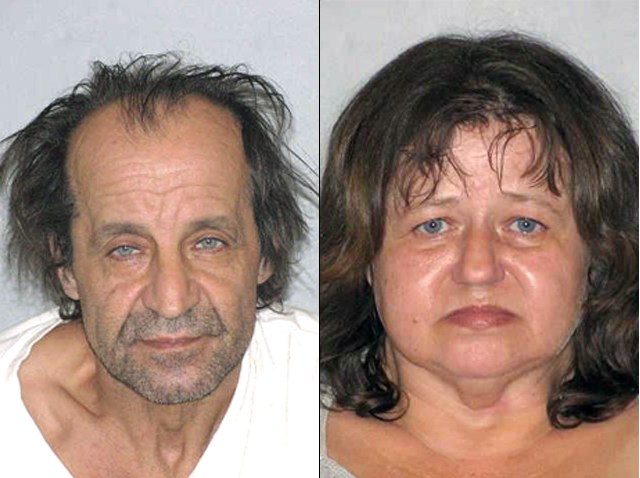 Police have made two arrests in connection with a home invasion that caused three West Hartford schools to be locked down on Tuesday.
A homeowner walked in on a burglar in his West Ridge Drive home Tuesday morning. The suspect, later identified as Wladyslaw Stepien, of Hartford, pulled a gun on the elderly homeowner and threatened him before taking off in a blue pickup truck with Connecticut license plates, according to police.
On Wednesday morning, West Hartford police said they have arrested Stepien and Malgorzata Ingraham, of Hartford.
Police said Stepien stole more than $14,000 worth of jewelry and caused about $1,600 worth of damage.
Stepien is being held on a $1 million bond. He was charged with home invasion, first-degree robbery, first-degree burglary, second-degree larceny, criminal use of a firearm and criminal possession of a firearm.
Ingraham is being held on 100,000 bond. She was charged criminal Possession of a firearm and first-degree hindering prosecution.
Both will appear in court on Wednesday.
After the homeowner learned the house was broken into, Norfeldt School, Hall High School and Northwest Catholic were all locked down shortly after noon Tuesday. The Strive Program, which is next to Hall High, was also locked down.
The School District used a reverse call system to alert parents of children at Hall and Norfeldt about the lockdown and that all of the students were safe. The calls were limited to those two schools because of their close proximity to the incident, according to the Assistant School Superintendent.
Police said two other similar incidents off Farmington Avenue might be related to Tuesday's attempted burglary.