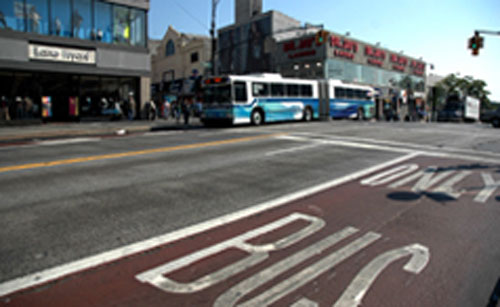 The University of Connecticut might have record enrollment and national recognition for its basketball programs, but there's something it doesn't have - a commercial downtown area near campus.
Storrs Center is supposed to provide that downtown.
Government officials in Mansfield said on Monday that their project took a "major step forward" with a $4.9 million federal "bus livability" grant.
"We're really gonna see dirt being moved," said the bearer of the money, Peter Rogoff, Federal Transit Administrator. "And we're gonna see improvements for the community and we're gonna see them soon."
Mayor Betsy Paterson said demolition of existing buildings could begin as soon as next spring.
The federal grant goes toward an "intermodal hub" or bus station, something UConn doesn't have, which Paterson said will be built as part of a parking garage north of Storrs Road.
Work could begin as soon as this fall on Storrs Road to make it a "main street," and friendlier to pedestrians.
Barry Feldman, veteran of the Blue Back Square development in West Hartford where he was town manager, and now UConn chief operating officer, said private capital is the key to Storrs Center. He said the project has letters of intent signed by ten businesses.