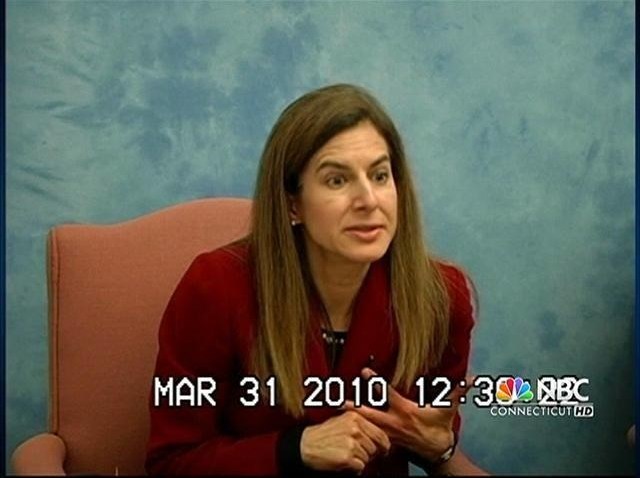 Over and over again, the lawyer for Democrat Secretary of the State Susan Bysiewicz's objected as a Republican Party attorney questioned his client on Thursday. Wesley Horton went so far as to called Eliot Gersten's questions "outrageous."
Bysiewicz has been in court this week to try and show that she does not have the required legal qualifications to run for attorney general.
Horton's "outrageous" comment came as Gersten questioned Bysiewicz about whether she maintains attorney-client relationships as secretary of the state.
"He has asked that question six ways to Sunday," Horton told Judge Michael R. Sheldon. "She has stated, she has said ... she has represented nobody in the entire 12 years in which the attorney-client privilege would apply. It's outrageous, your honor."
Sheldon limited Gersten to questions about legal procedures Bysiewicz established in the secretary of state's office concerning the work of its lawyers.
Bysiewicz has filed a lawsuit challenging a requirement that attorney general candidates have at least 10 years of active legal practice in the state. She worked as a corporate lawyer in the state for six years, but says her 11 years as secretary of the state should count.
The state Republican Party, which is challenging her credentials, was allowed to join the suit as a defendant, saying it has a stake in ensuring both major parties have legitimate candidates on the ballot.
In testimony Wednesday, Bysiewicz said she provides legal advice every day to candidates, constituents, lawmakers and others who call her office.
Trying to demonstrate she has not given legal advice every day, Gersten presented the secretary of the state with a thick loose-leaf binder containing her schedules over the years. He asked her whether she provided legal advice on particular days dating to 2001 in which no such entries were recorded.
Horton objected again.
"This is random date No. 6 from umpteen years ago," Horton said, asking the judge to end the questioning.
Sheldon allowed Gersten to continue the questioning.
Horton, clearly exasperated, asked Sheldon to elicit from Gersten how long his questioning about Bysiewicz's scheduling calendar would last.
"It's over when it's over," Sheldon said, refusing Horton's request.
Bysiewicz was scheduled to continue testifying Thursday and a session also has been set for Tuesday.