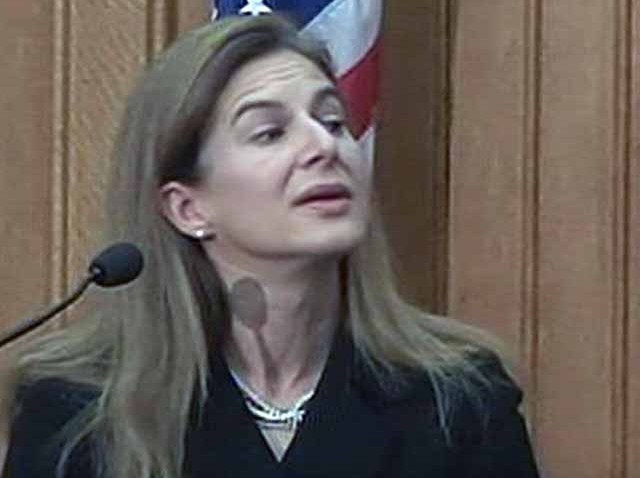 It did not take long for Susan Bysiewicz to decide what to do after her failed attempt to become Attorney General. She wants to be a U.S. Senator.
And the 49-year-old former Secretary of the State announced it in fewer than 140 characters.
That will put the Democrat in a race for the seat Independent U.S. Sen. Joseph Lieberman holds, and reports indicate he will not run for re-election. He will make an announcement on Wednesday,
"I am running for the US Senate for the same reason I entered public service: I want this state to be a better place for my children & yoursm" she tweeted.
This is likely to be a crowded race. Others names in the mix for a possible run include: U.S. Rep. Chris Murphy, U.S. Rep. Joe Courtney and former WWE CEO Linda McMahon, who ran the most expensive Congressional race in the country.
This will be a test for Bysiewicz, who had a rough election season, to say the least.
After M. Jodi Rell declared she would not run for gubernatorial re-election, Bysiewicz quickly jumped in and became the front-runner.
But, then-Attorney General Richard Blumenthal said he would not seek re-election for that office. He wanted a U.S. Senate seat instead, so Bysiewicz bowed out of the governor's race and entered the Attorney General race.
The campaign ended in a high-profile court case after questions arose about whether she had the legal background to qualify to be AG.
The state Supreme Court said no, ending any political run for Bysiewicz in 2010.
But, she emerged, saying she was not ruling anything out when it came to her political future. So the next chapter begins.
The CT Mirror reports the announcement comes four days after the Web site's reporters asked about her Senate plans and she said:
"I don't have any immediate plans to do anything," she told them, according to the Mirror.