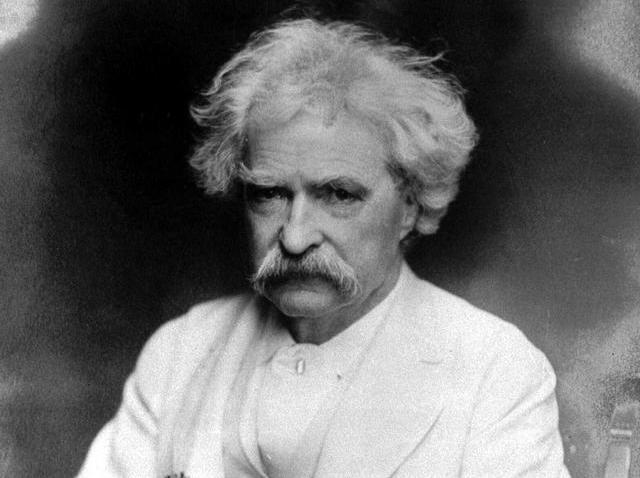 It's a night of ghosts, spirits, and cake tonight at the Mark Twain House and Museum in Hartford.
Today marks 100 years since the death of the famous author, and the Mark Twain House and Museum is celebrating in true Victorian style – by holding a séance.
Todd Robbins, an illusionist from New York City, will conduct a reenactment of a traditional Victorian séance in the museum tonight at 7:30 p.m. - giving guests a chance to witness a ritual that Twain was fascinated by. And Robbins might even summon Twain himself – maybe.
"There's a possibility that we may actually raise Mark Twain," Steve Courtney, the publicist and publications editor for the Mark Twain House and Museum, said. "But we are not taking it in a hugely serious manner. We'll just see what happens"
Courtney said the séance is more of an educational experience than anything. It is a chance for people to see the showmanship and spectacle that Twain loved.
Keeping with the paranormal theme, a VIP ghost tour led by Lorraine Warren, a seasoned ghost hunter, will happen later on in the night. And if Robbins can't talk to Twain, maybe Warren will be able to find him.
"If anyone's going to find a ghost in the Mark Twain House, I guess it's going to be her," Courtney said.
The ghost hunt is already sold out, and there are only about 12 tickets left for the séance. But, although the idea of communicating with a spirit is alluring, Courtney said the real reason he thinks so many people are attending tonight is simply to celebrate the author's life.
"I think people want to be in the place where Mark Twain lived on the centennial of his death, and to capture the aura of this experience," he said.
Capping off the séance experience, Lincoln culinary school will be handing out cake. But not just any cake – the Mark Twain House and Museum ordered a cake from Charm City Cakes in Baltimore, the site of Duff and his Food Network hit show "Ace of Cakes."
The cake is a detailed replica of the Mark Twain House itself. Geoff Manthorne, one of the stars of the show, will deliver it personally. But nobody knows yet if the cake and the event will be featured on the show.
"I'm dying to see what it looks like," said Courtney who took pictures of the elaborate Victorian-style house to send to the bakery. The Mark Twain House also sent the bakers some of the original plans of the house so they could get the cake just right. "
"They always add a surprise, though," said Courtney, whose wife is a big fan of "Ace of Cakes."
Even though tonight's events are a commemoration of Twain's death, a fun event such as the cake presentation is actually fitting; Courtney said tonight is all in good fun.
"This is not a somber occasion, he's not someone that you can remember with a great deal of somberness," Courtney said. "His writings live on, and they keep us chuckling and laughing out loud to this very day."
Tickets for the séance and cake presentation are $60. Find out more information at the Mark Twain House and Museum website.