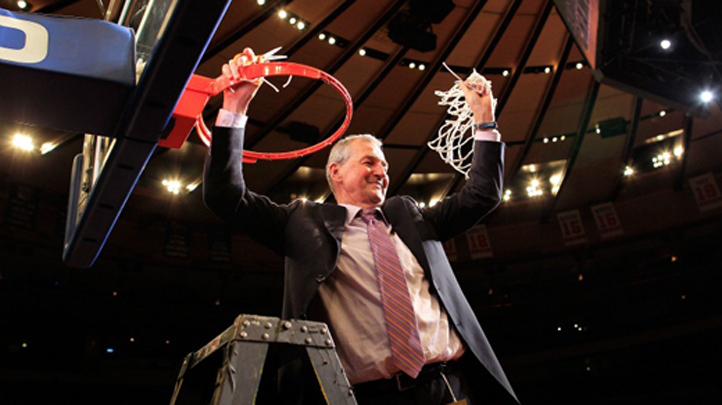 Jim Calhoun said he is disappointed with his championship UConn's basketball team's academic performance, but the team has made improvements over the last year and will continue to improve.
UConn's men's basketball team is one of six BCS schools facing academic penalties from the NCAA. The Associated Press reported last week that the team would lose two scholarships for the upcoming season.
The punishments were formally released on Tuesday as part of the NCAA's annual Academic Progress Rates report. The results cover the academic years of 2006-07 through 2009-10.
Teams must score higher than 925 to avoid immediate penalties and higher than 900 to avoid historic penalties. A perfect score is 1,000.
"We are all disappointed in our academic performance and going forward we are going to attack this in the only way I know how and that is to work as hard as possible to get better every day," Calhoun said in a statement. "I do know that over the past year we have made improvements and are moving in the right direction. I believe that we have good, hard-working people in a position to make a positive difference."
UConn has already been docked one of its 13 scholarships for recruiting violations, leaving it with 10 for the next academic year.
UConn men's basketball is the only team in state collegiate sports to face a penalty this year.
In Connecticut, several teams scored 1,000,.