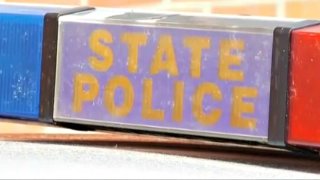 A man from Canterbury has died after a crash in Stafford over the weekend.
State police said 40-year-old Luis Enrique Aguilar-Ceron was traveling south on Furnace Avenue on Saturday around 11:30 p.m. when he lost control of his vehicle and skidded off of the road.
After that, state police said Aguilar-Ceron's vehicle struck two poles.
Aguilar-Ceron was pronounced dead at the scene.
The crash remains under investigation. Anyone with information is asked to call Trooper Preston Zdrojeski #884 at Troop C at (860) 896-3200.