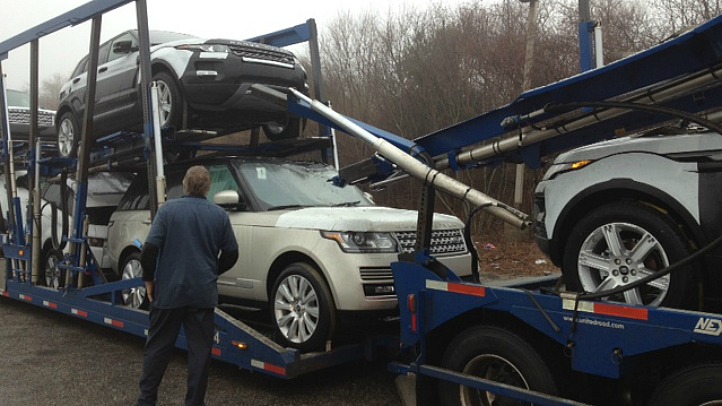 One lane of Interstate 395 North was closed in Griswold on Tuesday morning after a car carrier crashed between exits 85 and 86.

A Land Rover fell off the carrier after the truck carrying several cars hit a bridge overpass.

Three Range Rovers on the car carrier were damaged, according to state police.

Bridge inspectors were called to inspect damage to the overpass.
The scene has since cleared.