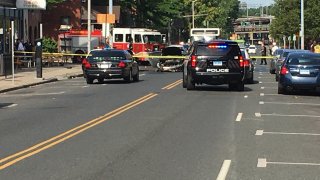 A car crash with a pedestrian struck has closed part of Capitol Avenue in Hartford on Monday.
Police said the car hit a retaining wall and has a lot of damage.
According to officers, a pedestrian was also struck. The pedestrian has non-life threatening injuries.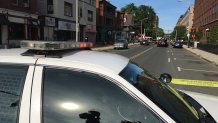 The road is expected to reopen soon.
Investigators said there were two people in the car that they are talking to and the crash remains under investigation.