There is a gaping hole where the window of a basement apartment on Edgewood Avenue in New Britain was after a car slammed into the building Wednesday morning.
Fire officials said the crash happened at 17 Edgewood Ave. at 8:08 a.m. and no one was injured. The driver was out of the car when first responders arrived and the tenant of the unit was at work.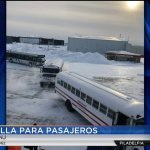 The car is gone now, but photos from the scene showed the vehicle suspended in the middle of a room after the crash.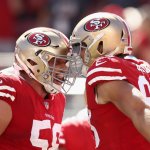 Atijah Mitchell said she was asleep and woke up to a loud boom.
"We looked out the window, it was a car halfway in the building," she said.
Police said the damage to the building is minimal.
The manager of the building estimates the damage to be around $10,000. According to the manager, the driver said a bug was in the car, but officials said only that the driver reported being distracted.
The driver was issued an infraction for failure to obey a stop sign.