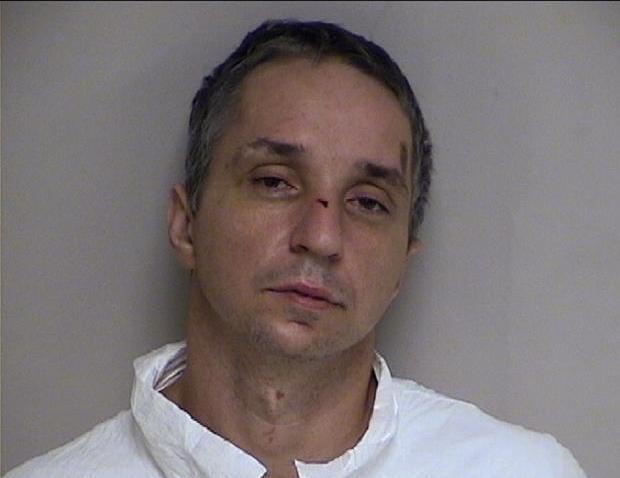 A Durham man led Cromwell Police on a chase through two towns after he carjacked a vehicle from the Stop and Shop supermarket Friday.
David Fazzina, 39-years-old of Side Hill Drive of Durham, forced his way into a 1992 Ford Tempo in the Stop in Shop parking lot around 11:20 p.m. while the car's owner was loading in groceries, police said.
Fazzina had approached the woman, asking her for a lighter and to borrow a cell phone to call for a ride.
But when the woman refused, police say Fazzina entered the car through the passenger's door and put one foot on the gas pedal and grabbed the steering wheel, forcing the woman out of the car with his elbow and headed east onto West Street.
Police followed the car onto Route 9 where it was seen heading southbound, with its lights off, traveling towards Middletown.
Police located the car on Miller Street in Middletown where Fazzina had hopped a fence and fled.
Using a K-9, officers located Fazzina under a vehicle parked in the garage of a home on Miller Street.
Police ordered Fazzina to come out, but when he refused, the K-9 was sent into the garage, police said.
Fazzina was taken into custody and transported to Middlesex Memorial Hospital for dog bites.
He was charged with two counts of interfering with an officer, robbery in the third-degree, carjacking and larceny in the third-degree.
Fazzina was held on a $100,000 bond and will appear in Middletown Superior Court on Monday, Dec. 7.
Fazzina is also wanted by Hartford Police on a failure to appear charge and by state police.