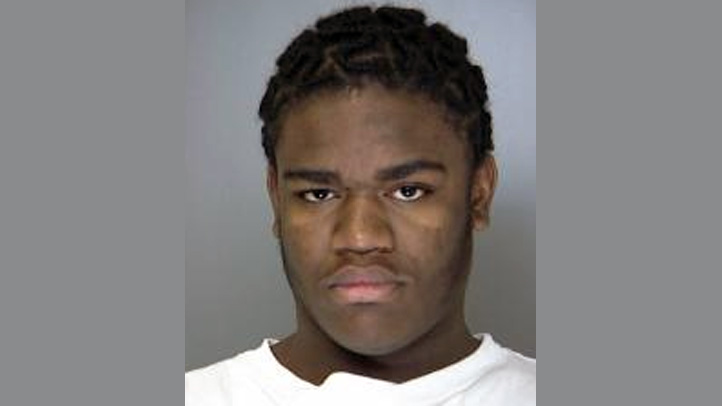 A man who police believe is responsible for a carjacking spree on June 9 was caught on Wednesday in New York.

Members of the U.S. Marshal's Violent Crimes Fugitive Task Force took Hotson Neree,26, of Brentwood, New York, into custody, according to the police report. The arrest was the result of an investigation by Trumbull detectives and Connecticut State Police.
Neree was wanted in connection with a carjacking and robbery spree that started with the kidnapping of a man at gunpoint at the Meriden Mall. Police said Neree forced the victim to drive toward New York.

A Trumbull officer stopped the car for speeding when the driver pulled off the Merritt Parkway to refuel. Neree then fled on foot and stole another vehicle after threatening the owner with the gun, police said.

Neree crashed that vehicle in a wooded area of Trumbull and was able to escape, police said.

Trumbull Police have begun the process of returning Neree to Connecticut, where he will face numerous charges, including kidnapping 1st degree with a firearm, home invasion, robbery, carrying a firearm without a permit, larceny, unlawful restraint, interfering with an officer, evading responsibility and driving without a license.

Neree is being held by authorities in Suffolk County, New York, where he is being charged with two other armed robberies that occur ed there, police said.