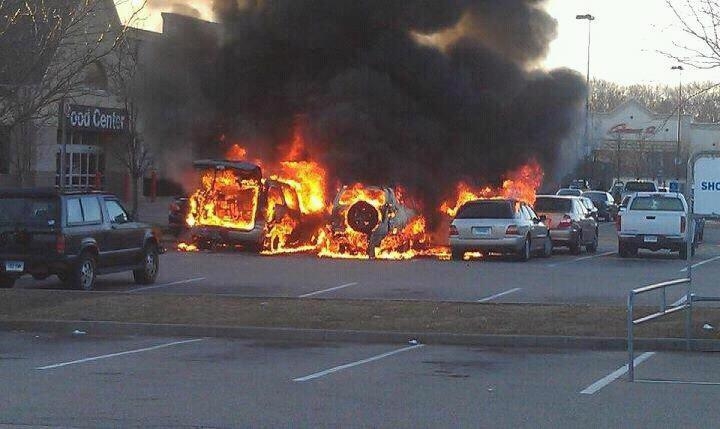 About half a dozen cars in a Lisbon parking lot were engulfed in flames on Wednesday morning.
The fire occurred around 9:30 a.m. in the Lisbon Landing shopping area on River Road, outside of Walmart, officials said.
Witnesses said as many as six vehicles burned.
State police are investigating.
An NBC Connecticut crew will be gathering more information.