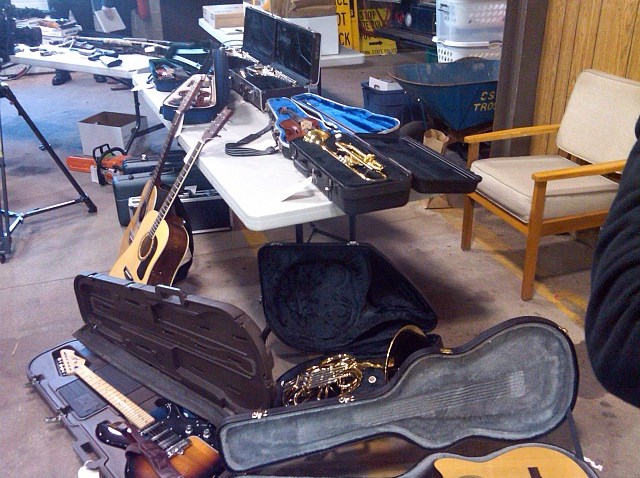 Some police officers in Connecticut know what they'll be doing for the next few months.
They have to catalog an estimated 100,000 pieces of evidence seized during a theft ring bust, and some of the items are bizarre.
Police found the stolen goods in a self-storage unit in East Lyme and believe all of the items together are worth up to $1 million.
Among the stolen goods are bizarre items like cheap bottles of booze, used underwear and something called "Jingle Jugs," a plastic set of singing and dancing women's breasts, according to The Day. Then there are many, many pillow cases.
As of Tuesday morning, police had only cataloged 692 of the items, reports The Day of New London, and it could take until February to finish cataloging the rest.
Police believe these items were stolen over three years from nearly 100 homes up and down Interstate 95 in Connecticut, as well as other states in the Northeast.
Two suspects are in custody in Massachusetts, but The Day reports that Mark Missino and Bernard McAllister are refusing to speak to investigators.