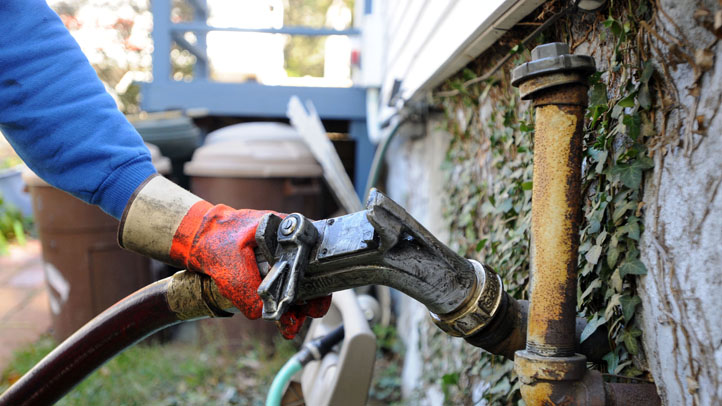 Whether it's the cost of filling up your gas tank or the cost of heating your home, the skyrocketing oil prices have us all feeling the pain at the pump these days.
But is it worth risking going to jail to try and get free oil?
A New Haven man is about to find out. Trenton Williams, 39, is accused of trying to steal 16 gallons of heating oil from someone's home, the Middletown Press reports.
A resident on Mill Street told police that two men went into a home through the back door. When officers arrived, Williams was leaving the basement, carrying two orange 5-gallon buckets filled with oil and there were two more buckets at the bottom of the stairs, police said.
The other man reportedly fled when the cops showed up.
According to the report in the Middletown Press, Williams used two pipe wrenches and an oil pump to drain the home's oil tank. He told police his girlfriend used to live in the home and he had permission to take the oil, since she had paid for it.
As it turns out, Williams did not have permission to be there and was charged last month with trespassing.
Now, he's been charged with attempted larceny. He's free on $5,000 bond and police valued the oil at $64.