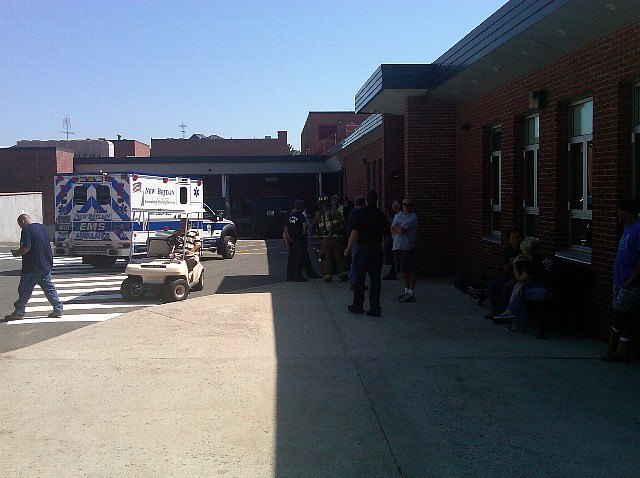 Officials evacuated three buildings on the CCSU campus for different reasons on Tuesday.
The evacuations on the New Britain campus started just before 10 a.m. with a "smoke conditions" in a dorm. Then, the student union was evacuated just before noon after two students passed out. The third evacuation happened around 4 p.m. when pepper spray was released in the library.
While the student union and library reopened, the F. Don James Hall dorms were be closed over night.
Students were allowed to retrieve some items, but were offered the chance to saty on cots in Kaiser gym on Tuesday night. They should be back in the dorm on Wednesday.
Officials from the New Britain Fire Department said that the original call was for a fire that started in a mechanical room on the top floor that houses air conditioning and heating systems.
Everyone was safely evacuated from the dorm, but there is some smoke and water damage to the room.
Because of a residual smell of smoke, CCSU said it would bring in a professional company to clean the dorm.
What caused the two people to pass out at the student union is not known and officials said they thought it was a coincidence that two people passed out. Students were allowed back into the building just after noon.
Officials said the library was evacuated after the pepper spray incident and the fire department is clearing the air with fans because the windows do not open. University officials have no idea why pepper spray was released or by whom. They are investigating.