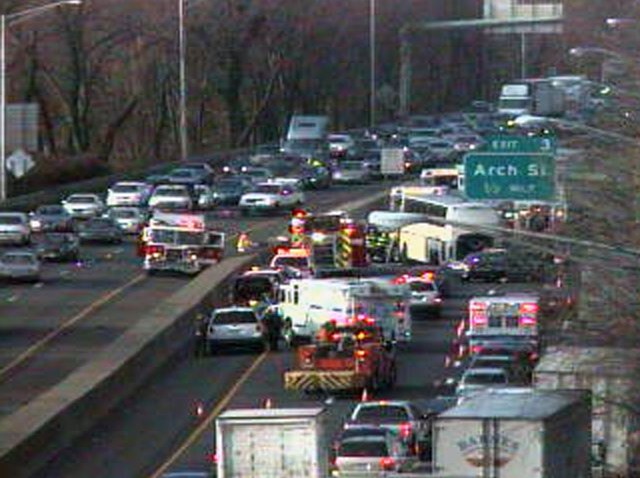 One person was badly injured and another sustained minor injuries on Tuesday morning in a crash on Interstate 95 South in Greenwich between exits 4 and 3, according to police.
At least one charter bus and a car collided and traffic is backed up for several miles.
The left and center lanes were closed as of 8:30 a.m. DOT expects it to take hours to clear the scene. The left lane on the northbound lanes will also be closed.
The traffic cameras show traffic on both sides of the highway moving slowly.
Keep up on traffic in your community with NBC Connecticut's traffic section.