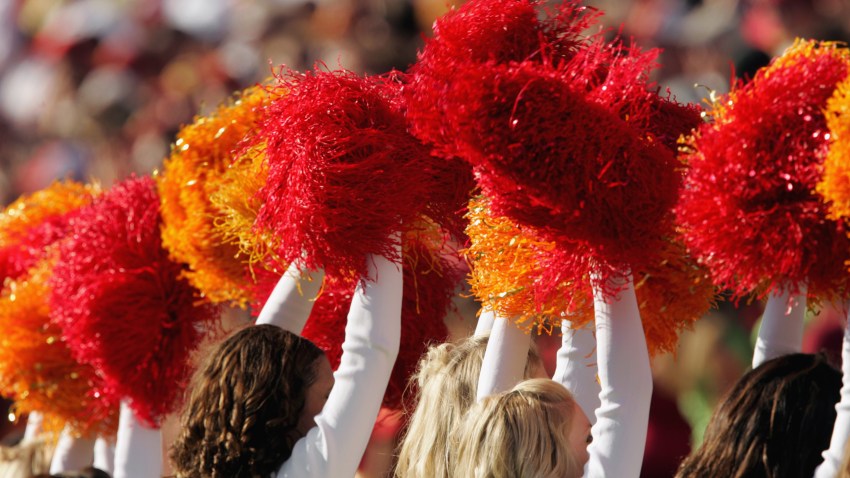 Instead of cheering for a first and 10, Enfield High School cheerleaders are complaining about being told their school-sanctioned uniforms aren't appropriate for the classroom.
The cheerleaders wore their cheering uniforms to school one Friday in September to show support for the football team before a game.
Soon, there were complaints about what they wear on the sidelines not being appropriate in an academic setting.
The skirts have slits up the side, the principal said. He also said the cheerleaders' sizes vary.
Parents complained that the girls were told they could not wear their uniforms to school because the football players can wear theirs.
To make the outfits classroom-appropriate, school officials are ordering a second uniform. The cheerleaders also have the option of wearing tights with their existing skirts.
We looked up the school dress code and it does not allow "short shorts, miniskirts, etc. revealing the upper thigh or undergarments or as deemed inappropriate."
The school officials' complaint comes around the same time that Bridgeport cheerleaders complained that their cheerleading uniforms are too skimpy.

Follow us on Twitter @NBCConnecticut, on Facebook, and sign up for breaking news SMS alerts on your phone by texting "CTBREAKING" to 622669.