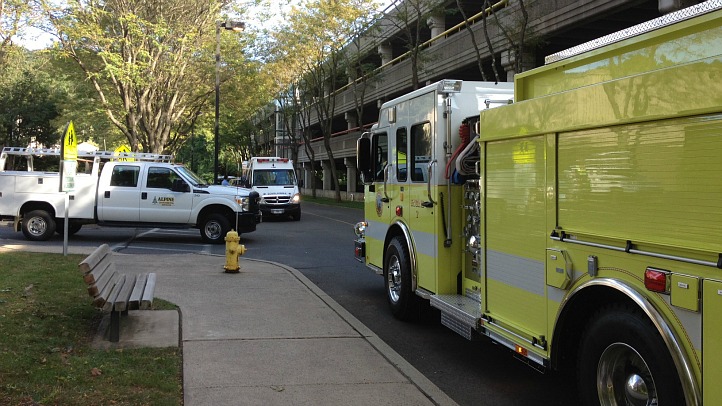 Two people were taken to the hospital after a chemical spill on Quinnipiac University's North Haven campus.
The spill took place at 2 p.m. in a building occupied by Anthem Blue Cross/Blue Shield employees at 370 Bassett Road, fire officials said.
A chemical reaction formed a yellow cloud in a maintenance building, according to Dennis Schain, spokesperson for the Department of Energy and Environmental Protection. Two people working on the floor above the spill were transported to MidState Medical Center complaining of eye and throat iritation, Schain said.
The victims work for Anthem Blue Cross and Blue Shield, according to John Morgan, spokesperson for Quinnipiac University.
The cause of the cloud was a reaction in a shipment of bromine, according to Schain. Bromine is an acidic chemical used in the cleaning of HVAC equipment.
An environmental company was brought in to neutralize the chemical and clean up the spill.