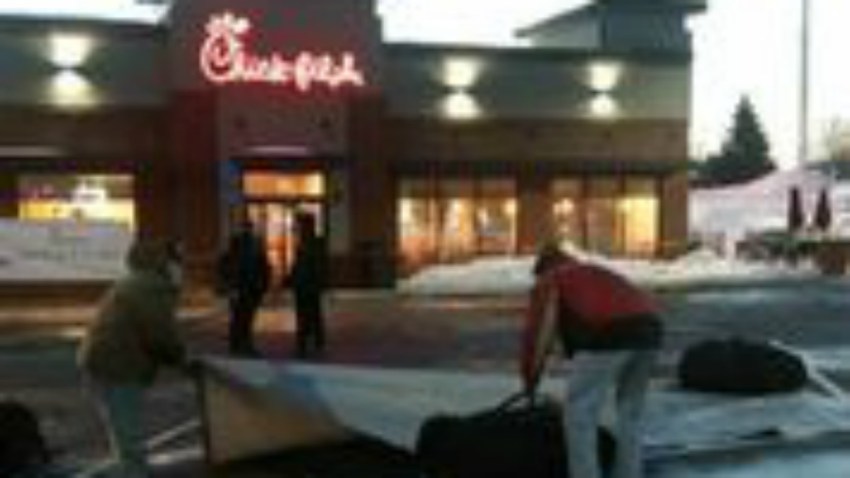 It was not all that long ago that you had to head outside the state of Connecticut to get your fill of Chick-fil-A, but a fourth restaurant in the chain is opening in Enfield on Feb. 26.
Eleven people were already lined up at 6 a.m. for a chance to win free meals. The location is participating in the "First 100," starting on Feb. 25. The "First 100" participants who comply with the official rules will receive a Grand Prize of one Chick-fil-A Meal per week for a year.
Cars and people began lining up at 6 a.m., 24 hours before the grand opening, but must remain onsite until 6 a.m. Thursday morning. If over 100 people show up, a drawing will be conducted to select the winners. Winners will receive a 52 combo meals on a digital card.
Customers are welcome to bring props to make the wait more fun - at past grand opening events the parking lot filled with tents, flat screens, and recliners.
The other Connecticut Chick-fil-A locations are:
156 Federal Rd Brookfield
Danbury Fair Mall in Danbury
1098 N Colony Rd Wallingford