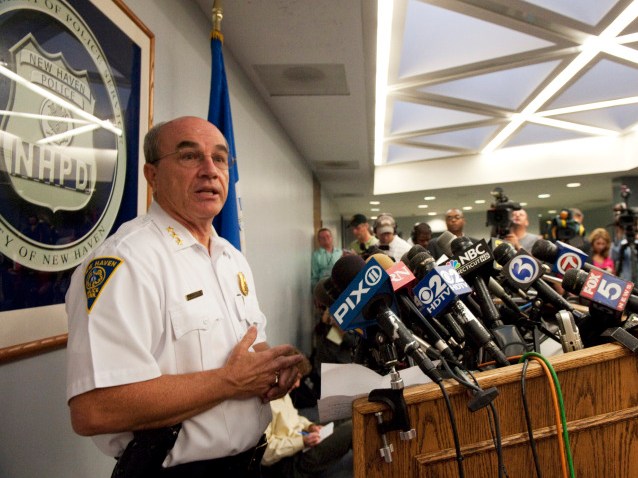 After less than two years on the job, New Haven Police Chief James Lewis is retiring next month.
He says came to the city with a simple goal to turn the department around and achieved it in part, "the fact that traffic stops and traffic tickets are up by 70 percent is a substantial increase in 20 months."
But Lewis says crime is still too high. There have been two homicides this year, the first on New Years Eve and last November the cities biggest drug bust went down on Chapel Street, "it's going to take several more years to get the job done. This is still a city that if they'd been reporting their crime data accurately would've been in the worst 25 cities of cities with over 100-thousand."
In the department Lewis has advice for the new chief, "there's still lots to do there are a lot of efficiencies that we can do to improve the dept we can still improve the investigation we do."
Officers like Joe Avery whom he led have their own hopes for the new chief, "this is the first administration that I've seen that reached out to cops and officers and allowed us to do our job as officers and I think that's what the new chief will need."
As for Lewis, he says its time to focus on family, "our daughter is going to have a baby this summer she's a schoolteacher and my wife would love to baby-sit when my daughter goes back to work."
The department has already selected an interim chief But Chief Lewis says he doesn't expect that person to be in place for more than 6 or 8 weeks he says the pool the qualified applicants is very small and expects the Mayor to make his decision shortly.