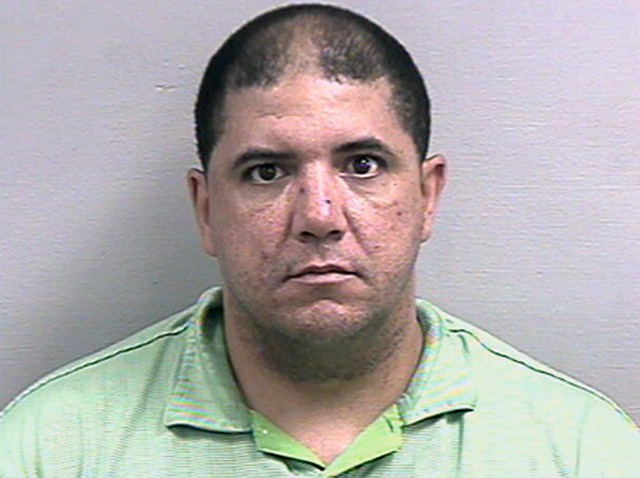 A newly unsealed warrant for the arrest of a former ESPN football analyst shows that Bristol and Missouri police worked closely together to track down the man who is accused of making comments online that he was looking to molest children.
The joint efforts of both departments resulted in the arrest of Jeremy Green, who is now facing various charges including child pornography, the Bristol Press reports
Green was found in a Southington motel on July 6 after Bristol police were cleared to have an Internet provider track where the screen name "jjack0721" was using a computer, the Press reports.
The race to find Green began after he allegedly started a conversation online with a woman in a "Parenting" chat room on June 28. Green then reportedly sent her 17 photos of a blond-haired blue-eyed toddler in suggestive clothing and sexual positions, as well as three videos of children having sex with adults.
What Green didn't know is that the woman he reached out to was a detective from the Missouri Sheriff's Office. According to the warrant, he asked her if she would bring her children to Connecticut so he could have sex with them.
The female detective received an emergency track from Comcast on July 2 that traced the screen name "jjack0721" to a house in Bristol, the Press reports. City police obtained a search warrant for the home but the owner of the Internet account had gone camping. Police staked out the home and were able to identify Green, who had been living in the house until July 1, as the likely suspect.
Police were then able to get emergency clearance to have the screen name tracked to where it was being used. This led officers to the Southington Holiday Inn Express where they found Green in a room with his girlfriend, a small amount of cocaine and two computers, the newspaper reports.
The arrest warrant says a search of the computers turned up more than 100 images of children. No children were found in the hotel room. There's no word on if police are investigating whether Green had access to the toddler depicted in the photos he sent to the Missouri detective.
Green was charged with first-degree possession of child pornography, possession of narcotics and possession of drug paraphernalia. He is being held on $750,000 bond and is scheduled to return to New Britain Superior Court Aug. 31.
He worked as an NFL analyst for five years for ESPN and contributed to ESPN.com.