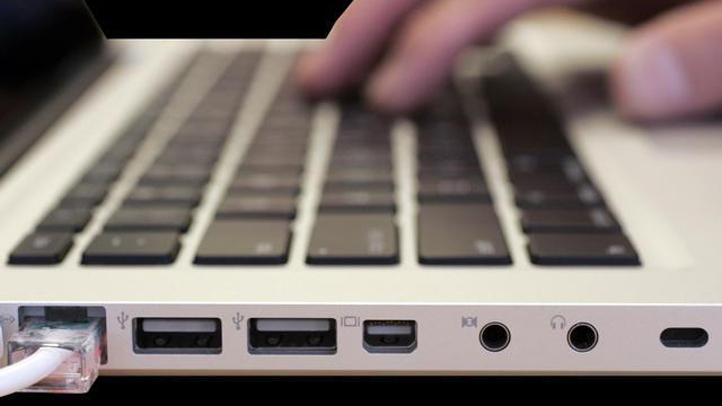 It's a race against time for many local police departments. But no matter how hard they try, sometimes, child predators remain on the streets longer than they should.
"It's trying on the officers because you try to explain to the parents that you're a victim. You didn't ask for this," said Guisti.
Middlebury police chief Richard Guisti focuses much of his time on child predators. Unfortunately, his tiny department doesn't have the resources to take on child porn cases meaning potential sex offenders stay on the streets longer than they should.
"People are not going to stop doing what they are doing because we are short-staffed," Guisti said.
Until recently, Guisti did what many other departments across the state still do. He turned his child pornography cases over to the state police.
Those cases ended up inside a state police storage locker. Nearly 130 cases sit on the shelves inside. There are hard drives, CD's, Playstations, even Wii gaming consoles. They are all waiting to be examined and part of a 2 1/2 year backlog that give sex offenders time to find new victims.
The backlog at the state crime lab is one of the worst in the nation. Troopers blame a decrease in staffing and increase in caseload.
"Most state crime labs are facing these kinds of challenges. In our case, we're one of the few to actually lose accreditation as a result. It is very embarrassing to the state," said Mike Lawlor, the Governor's criminal justice advisor.
Troopers say it takes up to a month for a forensic scientist to go through 1 media storage device. But many child pornography cases have multiple pieces of media, often with thousands of images that need processing. The backlog is the end result.
In order to process as many cases as quickly as possible, police are now prioritizing every case. They focus first on people who may be actively abusing children and then on those viewing child pornography.
The backlog isn't being ignored by the state either. The Governor has committed $2 million to hire 32 forensic scientists for the lab. Troopers admit though it'll take time to get through all the cases. Time is a valuable thing for Chief Guisti and the more time that goes by the longer potential sex offenders stay on the streets.
Months ago, Guisti started soliciting the help of neighboring Watertown's internet crimes unit, skipping the state backlog altogether.
"It's a job we have to do and crime we have to attack right away," Guisti commented.
He recently slapped a man named Mario Fusco with child pornography charges. It took Watertown just 2 months to finish Guisti's investigation not 2 1/2 years. Other departments are catching on and also turning to local units like Watertown's for help.
"Now it just seems like every time we turn the corner there's child pornography we're investigating," said Lt. Mark Raimo, from Watertown Police Department.
Watertown's unit has just one full time investigator and one part-time examiner though, and they too are starting to fall behind.
"There are times when we choose not to make an arrest and that person is left on the street," said Raimo.
While it's frustrating for cops like Guisti, they know there are innocent lives at risk and predators who must be stopped despite the obstacles in their way.
"It's a job we have to do. We have a victim out there and we're going to try and bring this case to a close," said Guisti.