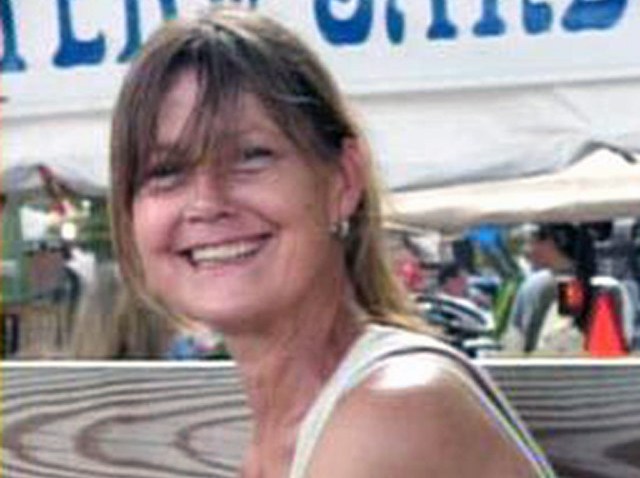 Charla Nash has moved closer to home as she goes through treatment after the brutal chimp attack in February 2009.
Nash has been at the Cleveland Clinic in Ohio since February 2009. She was in critical but stable condition at the time with severe damage to her face, scalp and hands. Multiple teams of doctors have treated her through the year and a half. On Thursday, she was flown by private plane and moved to a Boston area facility, John Orr, a spokesman for the Nash family, told the Stamford Advocate.
Nash left the Ohio clinic on Thursday evening, her brother, Stephen Nash, told the Associated Press on Friday. He declined to say where she was taken.
"She's going to be learning some skills necessary to become independent," Bill Monaco, an attorney for the family of Charla Nash, said. "She needs a rehab facility while they assess what they can do for her in the future."
Travis, the 200-pound chimpanzee went berserk in February 2009 after its owner, Sandra Herold, asked Nash to help lure it back into her house in Stamford.
The animal ripped off Nash's hands, nose, lips and eyelids, leaving her blind and disfigured.
Doctors at the Cleveland Clinic have done all they can do for Nash, who has had multiple surgeries, Monaco said. Nash's goal is to have more reconstructive surgery and learn to live independently.
The Cleveland Clinic released a statement Friday.
"Ms. Charla Nash has made great progress in her recovery. She is doing well and has been discharged from the Cleveland Clinic. Throughout her stay she has touched the lives of many of our employees; we wish Charla and her family all the best," the statement said.
The clinic, which in 2008 performed the nation's first face transplant but has not done hand transplants, told Nash's family in January that she is not a candidate for a face and hand transplant.


Copyright AP - Associated Press