NBC Connecticut meteorologists are forecasting sunshine and seasonable temperautres for Christmas Day. Expect a great travel day for the holiday and that will continue into Wednesday and Thursday.
By Friday our next rain storm arrives but we may see an icy mix at the onset for northern Connecticut with a period of sleet and freezing rain before temperatures climb into the low 50s and everyone swithes over to periods of rain with otherwise cloudy skies.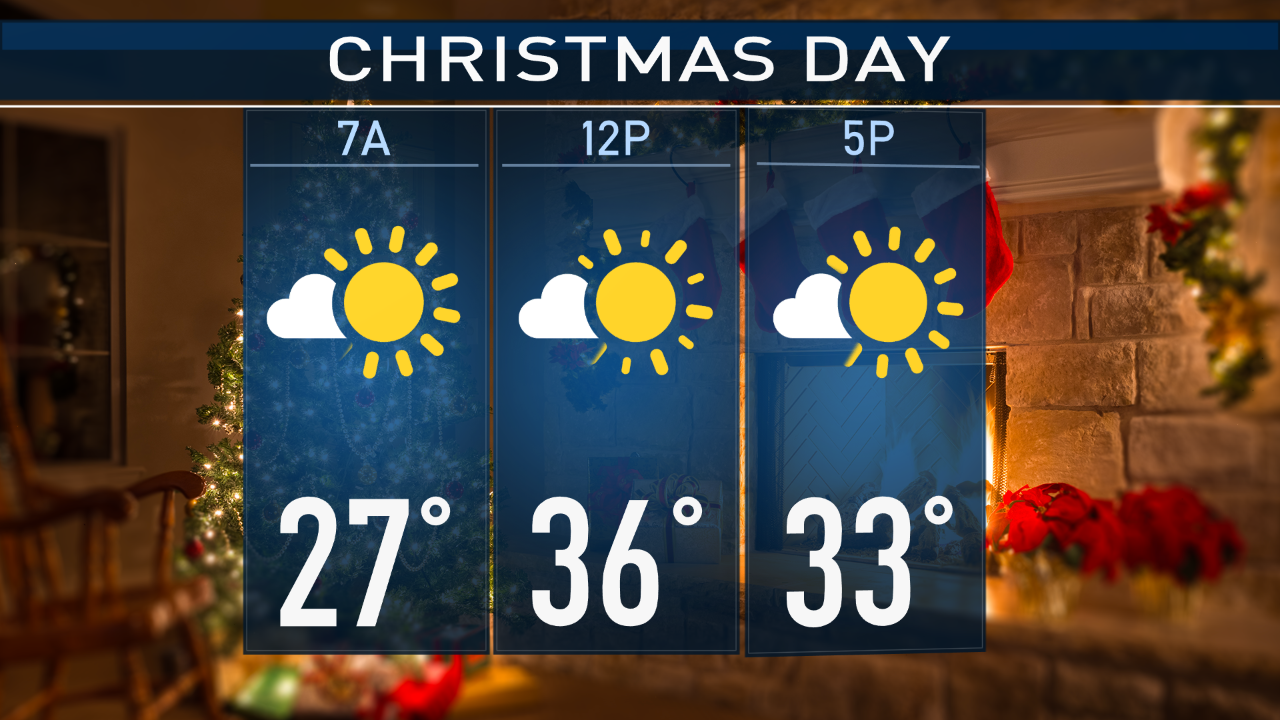 Our next storm looks to bring us another round of rain and wind on Friday.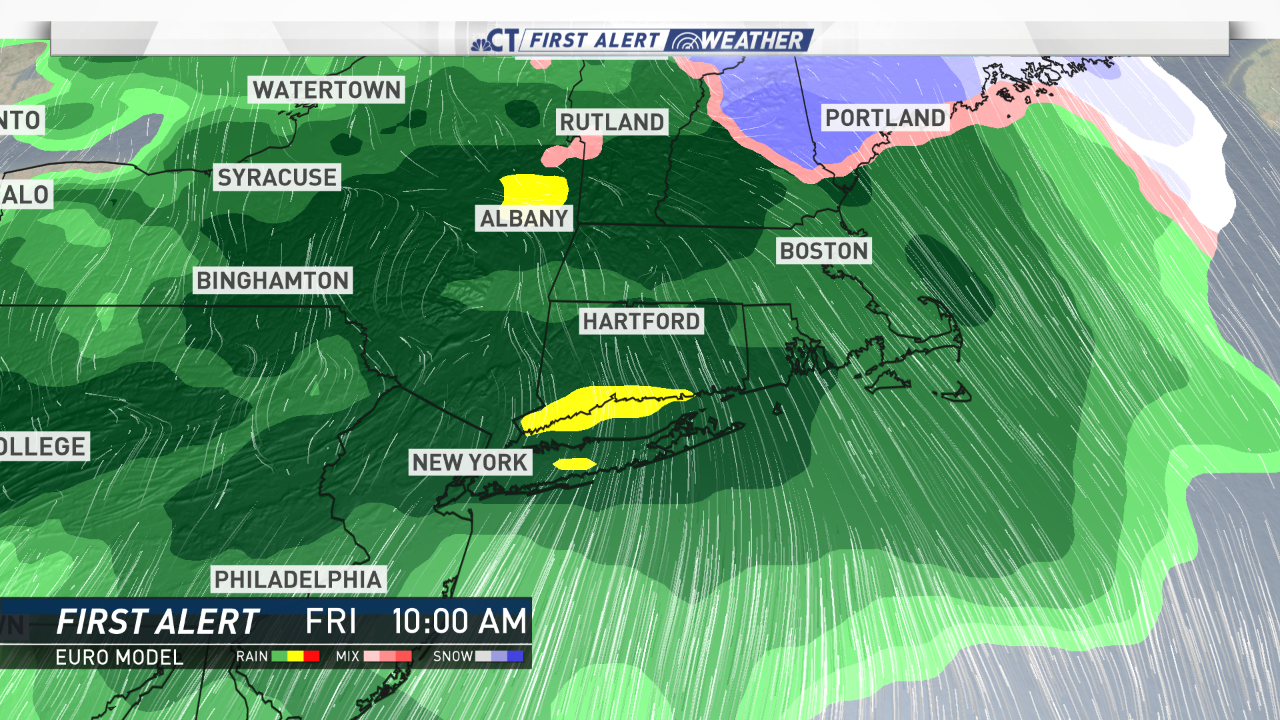 Get the latest forecast anytime here.