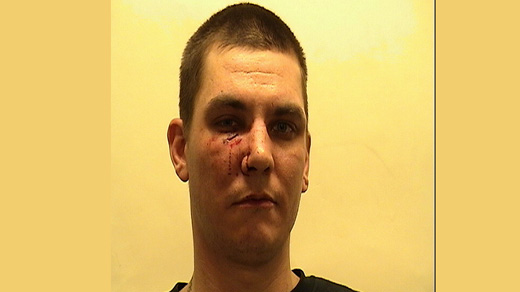 A 30-year-old Middletown man who wanted a cigarette is accused of stabbing the man who would not give him one and sending him to the hospital.
Donald Alger asked the victim, for a cigarette on Monday night on Main Street and the man said no, police said.
Again and again, Alger asked and the victim punched him in the face, police said.
Alger then pulled out a pocketknife and stabbed the victim twice in the abdominal area, police said, rupturing the victim's diaphragm.
When police broke up the fight at 11:05 p.m. in the 500 block of Main Street, the men separated and police found a bloody knife in Alger's pocket, officials said. The victim was taken to Hartford Hospital and underwent surgery.
Police said this does not appear to be a random act of violence and the victim might be charged.
Alger was charged with second-degree assault and bond was set at $5,000. He is due in court on March 14.