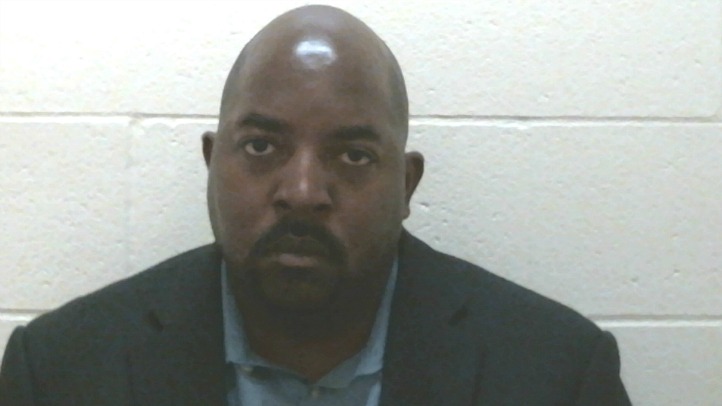 A doctor from Glastonbury and member of the governor's SustiNet health care cabinet has been arrested in Clinton, accused of sexual contact with patients at a community health center.
Police said they secured three separate arrest warrants for Dr. Tory Westbrook, 43, of Glastonbury, after a five-month investigation that started when they received complaints about Dr. Westbrook from his patients at the Community Health Center in Clinton, where he worked until February 2012.
According to the governor's office, Westbrook was named as a volunteer to the governor's SustiNet health care cabinet in August.
"The allegations against Dr. Westbrook are profoundly disturbing and the Governor takes them very seriously," the governor's office said in a written statement.
"It is clear that his participation in the Cabinet will not help the state move forward to ensure affordable, accessible care to residents. The Governor is now reviewing the options around this appointment, including Dr. Westbrook's removal," the statement from the governor's office states.
Police said they interviewed several of Westbroook's patients who said Westbrook sexually assaulted them during medical appointments at the Clinton office from 2010 through January 2012.

Westbrook turned himself in to the Clinton Police after learning of the warrants for his arrest. He was processed and held on bond and is scheduled to appear in Middletown Superior on Tuesday.

The first warrant charges him with five counts of sexual assault in the second degree. The second warrant charges him with sexual assault in the second degree and the third warrant charges him with sexual assault in the second and fourth degrees.
A spokesperson for Community Health Center issued a statement Tuesday afternoon.
"Within days of Dr. Westbrook's resignation, we received a serious complaint related to patient care that concerned us. Following our own guidelines, we immediately notified the Clinton Police Department and Connecticut's Department of Public Health," Paul Mayer said. "We will continue to work with authorities as needed.
Westbrook left Community Health Center in February to join Charter Oak Health Center in Hartford. He was placed on unpaid leave from Charter Oak Tuesday morning, according to Peter Velez, CEO of Charter Oak Health Center.
Westbrook worked in an administrative role, and never treated patients at Charter Oak, Velez said.

The Chiefs States Attorney Office in Middletown, the Chiefs States Attorney Medicaid Fraud unit, the Connecticut Department of Public Health and the Connecticut Department of Consumer Protection Drug Control Unit participated in the investigation.
Westbrook is a married father of four, according to his biography on the state Web site.
The state lists his medical license as active with no licensure actions as of Tuesday morning.
The state Department of Public Health cannot comment on whether there is an open investigation against a physician, department officials said in a written statement.