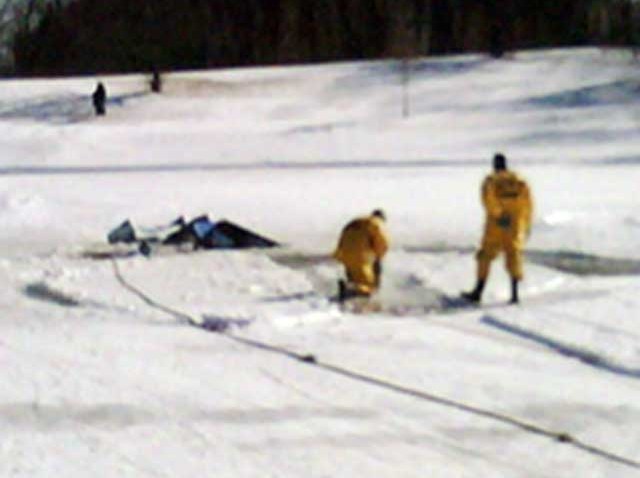 Talk about your close call on thin ice.
Two city workers in New Britain are lucky to be alive after the two riding mowers they were using to blow snow off the ice fell through at the Stanley Quarter Park pond on Thursday.
Officials say the drama unfolded just after 11 a.m. when the two men heard the ice crack as they cleared snow from the pond in preparation for Winterfest next Wednesday.
They managed to scramble out of the snow-blower machines about 15 seconds before they crashed through the ice.
"I've been here for 21 years. I've heard it go before so when you heard it, you just gotta get away from it," said Mike Thompson, a park foreman who was driving one of the machines. "The sound was there. We just got away and we were safe and it's all we cared about at that point."
Firefighters quickly arrived at the scene. Town crews brought in heavy machinery and chains. Two firefighters suited up and used chainsaws to cut through the ice, making a path to the shore. It took the crews more than two hours to pull the mowers to shore.
"We just had to come out and cut a trench from where they went through all the way to the shore so that they could drag them out," said Lt. Steve Pohl, of the New Britain Fire Department.
Incredibly, the two city workers were not injured.
As for the small plows, they will be dried off, cleaned off, and put back to use. Winterfest will go on next Wednesday as planned, except ice skating may be off limits.